Tahini Chicken Salad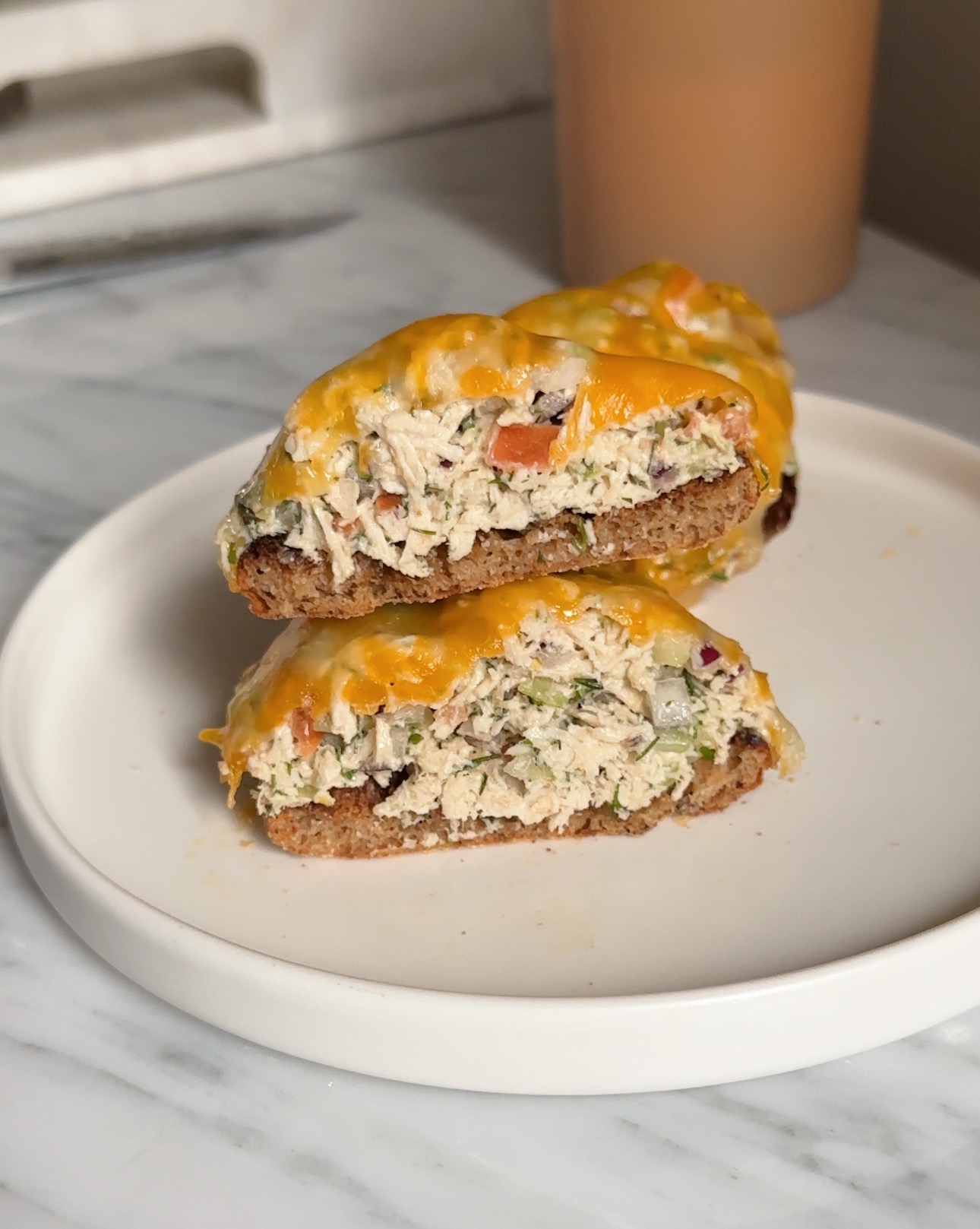 This is *great* for meal prep and it's a mayo free chicken salad that still has that creamy texture! I have nothing against mayo, but lots of you out there don't want to be eating mayo all the time (which I get) so this is my more wholesome alternative to that. I hope you enjoy it! It's so delicious and can last in the fridge for up to 4 days (covered and stored properly.)
Adjust Servings
3

chicken bouillon cubes

4

chicken breasts

Kosher salt, to taste

1/2

red onion, small dice

3

stalks of celery, small dice

2

Roma tomatoes, small dice

1/2

cup

fresh dill, finely chopped

2

tbsp

finely chopped parsley

1/3

cup

capers

3

tbsp

za'atar seasoning

Black pepper, to taste

1/2

cup

tahini

Zest and juice of 2 lemons

1/3

cup

water (or just enough to thin out the dressing to your liking)

1

tsp

maple syrup or sweetener of your choice

Extra virgin olive oil, to taste
1.
Fill a stock pot with water. Bring to a boil and reduce to a simmer. Add the bouillon cubes and stir until dissolved. Season the water with kosher salt. Add the chicken breasts and cook for 30 minutes, or until fully cooked throughout. Remove from the heat and let them cool. (I like to run them over cold water to let them cool faster.)
2.
Shred the chicken with two forks. Place it in a large bowl. Add the onion, tomatoes, celery, capers and dill. Set aside. In a small mixing bowl, combine the parsley, za'atar, tahini, lemon juice, lemon zest, maple syrup, salt to taste and pepper to taste. Add enough water to thin it out. Adjust seasoning for salt and pepper. Pour the dressing into the chicken mixture and toss. Add a swirl of extra virgin olive oil for moisture and extra floral flavor (do this to taste.)
3.
Keep covered in the fridge for up to 4 days! Or, serve on a melt or lettuce wrap or however you want!